Tychem TK 400 Chemical Suit (Level B)
* Fully Encapsulated Suit requires PAPR or SCBA system
* Rear entry,
flat back
, 48'' zipper, storm flap, 20 mil PVC faceshield
* Elastic wrists, 1 exhaust port with shroud, air inlet tube
* Attached sock boots with boot flaps. This garment offers Level B protection.
Tychem® TK: the highest level of protection. Specifically developed for protection against toxic, corrosive gases, liquids and solid chemicals and is perfectly suited for industrial, HazMat, and domestic preparedness applications. Tychem TK offers dependable protection with proven performance over a wide range of chemicals.
Tychem® TK exhibits outstanding chemical barrier properties. An extremely durable fabric that's puncture and tear resistant, it's barrier has been tested against 260 challenge chemicals. Excellent permeation data from stringent ASTM testing substantiates the uncompromised protection available with Tychem® TK.
The lime-yellow color of Tychem® TK is highly visible in both bright and dim light, offering greater safety in emergency situations. Easily seen in smoky or hazy environments, Tychem® TK is ideal for hazardous material handling, domestic preparedness, emergency response and transportation emergency teams. Sizes S-5X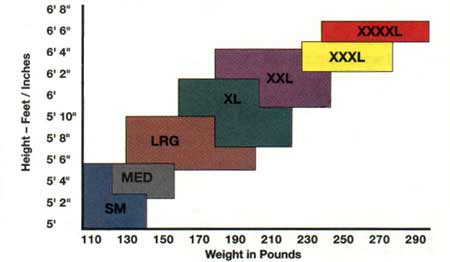 You'll be prompted for your size at checkout.