CPF® 4 - High Performance Chemical Suit

* A multi-layer film barrier laminated to a durable 2.0 oz/yd2 polypropylene substrate.
* Provides barrier to a broad range of chemicals.
* Strong & durable for rigorous activities & rugged situations involving liquid splash.
* Taped Seams - far greater protection than bound seams,
fabric is bonded / sealed creating a nonporous seam. Color: Tan
*Respirator Fit - style of protective suits that includes a close fitting
hood designed to work with gas masks. This style offers the maximum amount
of protection possible without costly SCBA / supplied air & fully encapsulated setups.
* Also available: Fully encapsulating suits offer the protection of a completely
closed system. Intended for use only with supplied air / SCBA systems.
Typical Applications: chemical handling, petro-chemical, hazardous materials/waste clean-up, fire departments, industrial hazmat teams, utilities, and domestic preparedness. Commonly used in domestic preparedness for situations where the potential to exposure to chemicals exist.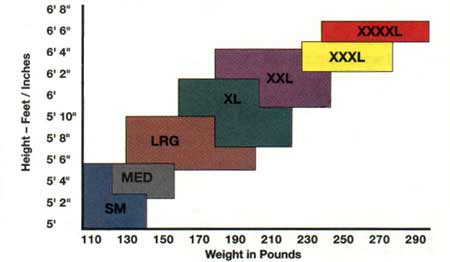 You'll be prompted for your size at checkout.