Tychem BR 165 - High Performance Chemical Suit
DuPont TychemŽ BR chemical protective clothing is backed by extensive permeation data on over 200 nasty chemicals...including the ones with the reputations for being involved in most industrial or hazmat incidents. Superior tear puncture and abrasion resistance, plus enhanced comfort make these garments a dream to work in. This garment offers Level B protection.
TychemŽ BR means high visibility- yellow color of TychemŽ BR is highly visible in both bright and dim light, offering greater protection for hazmat teams, emergency response and transportation emergency teams.
Respirator fit hood (for a gas mask), sealed seams, integral boots and elastic wrists
Tychem BR chemical suit technical data sheet (.pdf format)
Tychem chemical suit test data and permeation guide (.pdf format)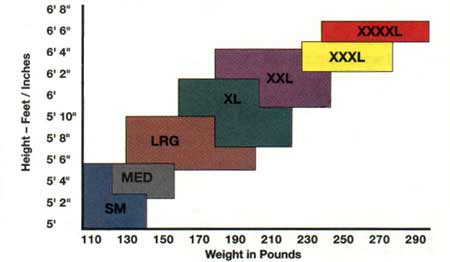 You'll be prompted to choose your size at checkout